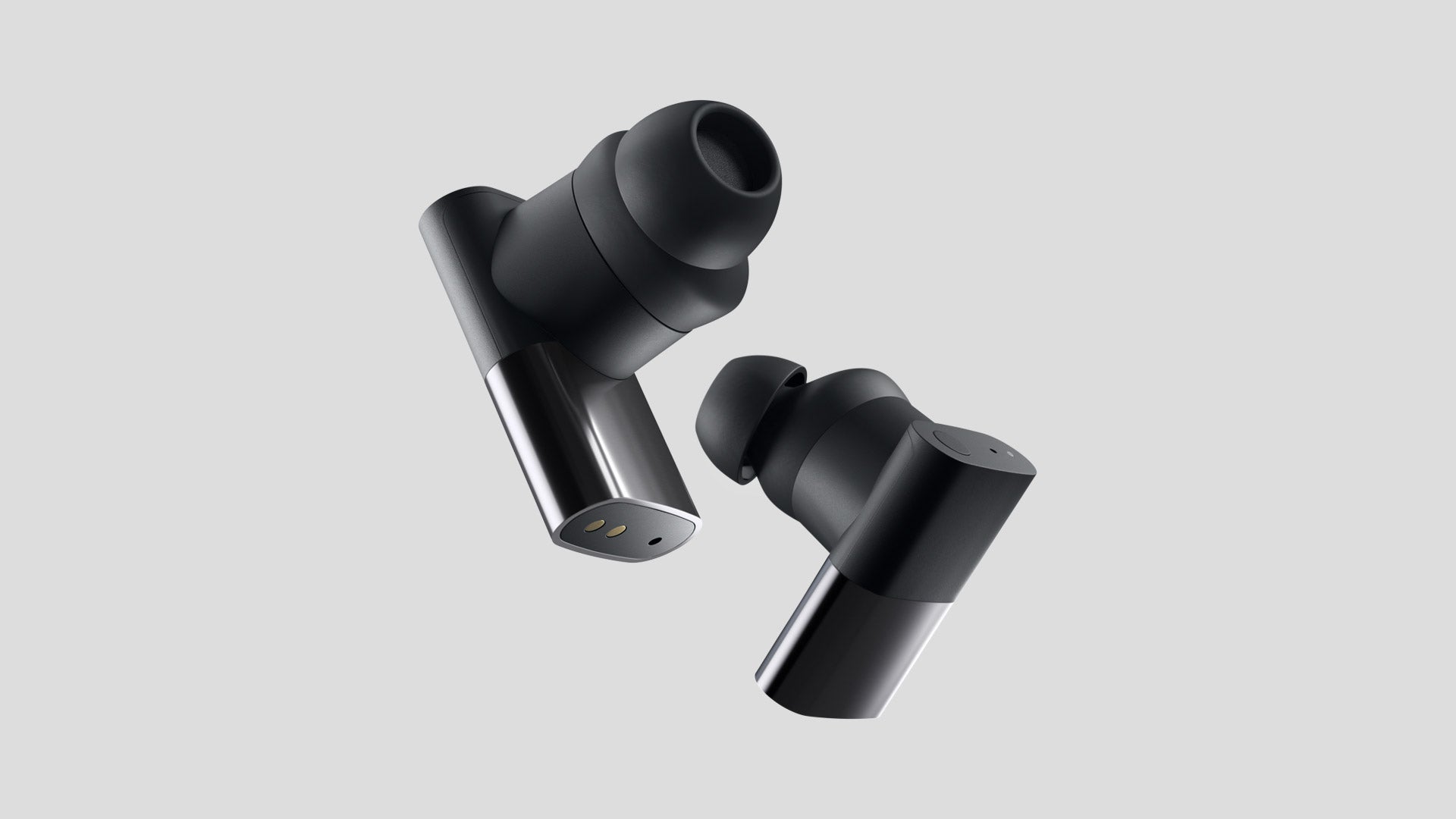 Mon, May 08, 2023
Press Release — Between 3ANC Launch
Status Audio Releases Next Generation True Wireless Earphones
STATUS AUDIO RELEASES NEXT GENERATION TRUE WIRELESS EARPHONES - BETWEEN 3ANC
Between 3ANC delivers major upgrades including multipoint BT connectivity, powerful hybrid ANC, touch controls, a companion app and more.
New York, NY, May 8, 2023- Globally distributed premium headphone manufacturer, Status Audio, has released its latest true wireless earphone, the Between 3ANC. Following the success of the Between Pro earphones, which raised over $1.4mm on Indiegogo in 2020, Status Audio has doubled down on their latest TWS creation to deliver next generation earphones incorporating direct feedback from customers received over the past few years, and then some. Between 3ANC's major upgrades include a powerful hybrid ANC system with transparency mode, a smaller charging case, touch control with tactile buttons, enhanced Bluetooth 5.2 featuring multipoint connectivity, wireless charging and a companion APP. Between 3ANC comes in two stunning colors, bone and onyx, and currently retails for $249 on the Status Audio website.
Status Audio is on a mission to help democratize audiophile quality and engineer purpose-built audio products with great functionality. The Between 3ANC delivers on this promise and brings a powerful new true wireless solution to consumers. At the core of the Between 3 ANC is Status Audio's Hybrid Triple Driver system consisting of one dynamic driver + two balanced armatures that separate the sound frequencies like your home stereo would, creating deep lows and clear high frequencies, for audiophile-grade sound reproduction. The onboard hybrid ANC system utilizes a 6-mic array to cancel out both sound coming from the outside, and also sound interference occurring inside the ear, immersing users in a captivating hifi audio environment while also effectively blocking out unwanted ambient noise and making phone calls crystal clear.
Between 3ANC incorporates some of the latest Bluetooth technology that features multipoint connectivity allowing for the Between 3ANC to connect to two devices simultaneously, This reduces the need to constantly pair and re-pair the headphones or switch devices just to take a call. Between 3ANC users will be able to toggle ANC functions and adjust the headphone EQ to their liking or choose amongst preset sound signatures in the newly developed Status Audio APP. Between 3ANC is the perfect WFH or on-the-go companion featuring a smaller charging case and both USB-C and wireless charging capabilities.
Key Features:
USB-C and wireless charging
12 hours playback (ANC off)
Bluetooth 5.2 w/ multipoint connectivity
Hybrid ANC w/ transparency mode
Environmental noise reduction
Hybrid Triple Driver system
"The Between 3 ANC is the distillation of years of feedback from our customers," said Status Audio CEO, James Bertuzzi. "We are constantly listening and updating our products based on customer feedback and Between 3ANC represents our best endeavor yet towards this goal," he added.
To learn more about the Between 3ANC, visit the Status Audio website or follow them on Facebook or Instagram.
About Status Audio
Status Audio is a premium audio technology brand centered on high-quality, minimalist designed headphones for the everyday enthusiast. Founded in 2014 with a simple mission of audiophile sound for the masses, Status Audio is renowned for unmatched "price-to-performance" ratio building an industry leading reputation for impeccable sound, premium materials, and timeless design. Earning numerous awards and accolades over the years, Status Audio has been featured in The Verge, Digital Trends, CNET, and many other media outlets.
Status Audio is proudly owned and operated in New York City.